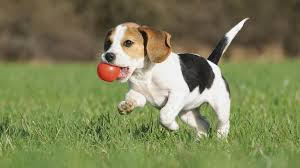 This was the preamble to the petition. The organizers garnered 192 signatures, some with pertinent comments
SHOULD TAX DOLLARS BE USED TO DISRUPT DORVAL COMMUNITY VOLUNTEER-RUN, NON-PROFIT PRE-SCHOOLS?
On December 15th (2008) the Council of Commissioners of the Lester B Pearson School Board (LBPSB) has voted to open a new kindergarten program for 4 year olds (K4) program at Bishop Whelan School in Dorval. This new K4 program offering, in 2009-2010, will be in direct competition with Dorval's volunteer driven Dorval Co-Op Preschool and Dorval Elementary School Pre-Kindergarten. Both these fine non-profit organizations have been serving the needs of West Island's community for a combined 65 years. Council's decision will seriously disrupt the current pre-school market balance in Dorval and adversely raises risk levels for the survival of these organizations. The LBPSB, funded in majority by public tax dollars, does not receive any special funding from the government for this K4 program, and will have to draw down from existing budgets and programs to finance its operation.
We the undersigned would like the Council of Commissioners of the LBPSB to amend the resolution as to the location of the K4 program. We feel that in these tough economic times a more prudent usage of public tax dollars is needed and that LBPSB should concentrate its efforts in communities where needs are not being met.
This is my letter to the Editor supporting the community against the LBPSB
The Suburban – Letter to the Editor – Feb. 4, 2009
It is ironic that even as the Pearson board was holding its "Future Directions" town hall meetings, it was still slapping around the community that it claims to serve so well. Briefly, here is the story.
Recently, the board decided to set up a prekindergarten in an area where two volunteer-based preschools exist. Understandably, the preschools are upset because this unnecessary
competition will directly affect their survival. Supported by a petition, they asked the board to
consider relocating to a locale that needs a preschool. The board was intransigent.
"We feel we are being bullied by the school board," said the operators of the preschools (Gazette, Jan. 29). Pearson school board chair Marcus Tabachnick justifies the use of public
funds to set up a new pre-school in Dorval claiming that is the board's "responsibility" to meet the demand for kindergarten for four-year-olds. Well, it's not.
According to the Education Act, it is the responsibility of a school board to educate children whose "age of admission to preschool education is five years on…" (Article 1, paragraph 3).
Furthermore, monies that are being earmarked for services to students who are entitled to them
are now being diverted to a group that has no right to those funds. Public monies should not
undermine private enterprises. This is unethical and even contravenes the board's code of ethics— "to work together by mutual respect and integrity".
It is evident public relations is not the Lester B.Pearson School Board's forte.
Chris Eustace, Pierrefonds