West Island Gazette, Montreal, Thursday, September 1, 2005
Thanks to the persistent efforts of a teacher and a politician, Quebec students who participate in World Vision's 30-hour Famine fundraising project will no longer be excluded from the event's rewards program.
Rewarding experience for Quebecers
ANNE SUTHERLAND
The Gazette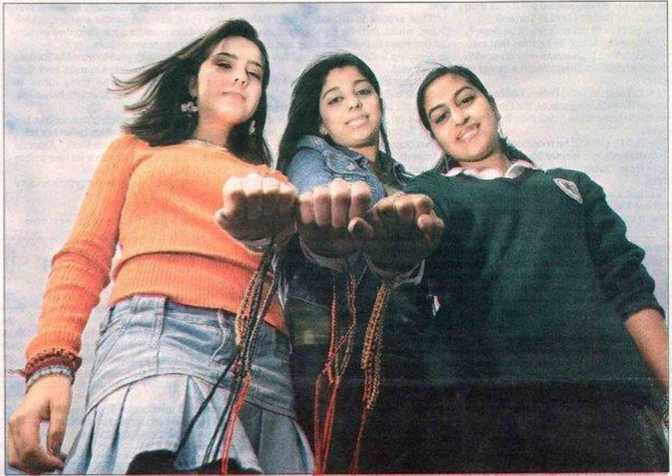 Thanks to the perseverance of a teacher, the participation of a local MNA and some digging into details, the World Vision famine fundraising project will no longer exclude Quebec students from its rewards program.
Back in April, an estimated 160,000 students across Canada spent 30 hours fasting drinking only water and some clear juice, to raise awareness and money for children around the world who go hungry.
In May, 91 students from Riverdale High School in Pierrefonds did the same thing.
Because of complicated provincial rules and regulations regarding contests and lotteries, the Ontario-based charity had been under the impression that Quebec students who participate in the 30-hour famine every spring were ineligible to receive the participation gifts offered for different levels of fundraising.
Enter Riverdale High School teacher Chris Eustace, who thought the exclusion was unfairly singling out Quebec students who participate in the fast.
"The students and I were surprised and wondered why this law exists," Eustace said of his three-month-long search for answers.
"I didn't think it was fair, it takes away from the spirit," said participant Komal Ahmed, 15.
"It's not about the prizes, it was the fact that we were not allowed to participate," the student said.
In the end, it turns out World Vision had been misinformed and a few calls to Nelligan MNA Yolanda James and her political attache Christos Kritsidimas cleared up the matter.
Two weeks ago, Eustace was mailed a box of hand-woven bracelets from Nicaragua, which will be given to students who surpassed set levels of fundraising.
The notice of ineligibility of Quebec students has been removed from World Vision's website.
"This is really a good thing for the students," Ahmed said.
Overall, Riverdale students from Secondary 3, 4 and 5 raised $7,025 for World Vision.
The annual fast, which is meant to hammer home the message that millions of children in the world go hungry every day, was started by some Calgary teens 34 years ago.
It has spread to the U.S., Japan, Australia and Britain.
For information, visit www.famine.ca.