Leadership students take up fight for teacher
Experienced substitute loses post
Riverdale class tells board chairperson he's not welcome at fundraising
KAREN SEIDMAN, THE GAZETTE
The students in the Grade 11 leadership class at Riverdale High School have been having a very political year. In addition to getting involved in a fight to keep substitute teacher Chris Eustace as their replacement teacher, they have now withdrawn an invitation to the chairperson of the Lester B. Pearson School Board to their famine day because the board didn't donate any money to their cause last year.
Although they seem to have lost their battle to keep Eustace, they have proved they're ready to tackle sensitive issues that are important to them. "We felt we were being pushed around," said Hansi Peiris, president of the student union. "We were upset we had three different teachers in three weeks."
The students, who were taught by Eustace last year for the leadership program, began the year with a teacher who suddenly quit around Christmas.
Principal Sam Bruzzese then hired Eustace, who was already working as a substitute at the school, as the replacement teacher, because he had experience with the program.
But after about a week of teaching, Eustace was told that the school was obligated to put a teacher who has a 75-per-cent workload in the position to bring her workload up to 100 per cent.
"That's a pile of nonsense," Eustace said. "They should have made an exception. It would be better to bring in the old teacher than someone new"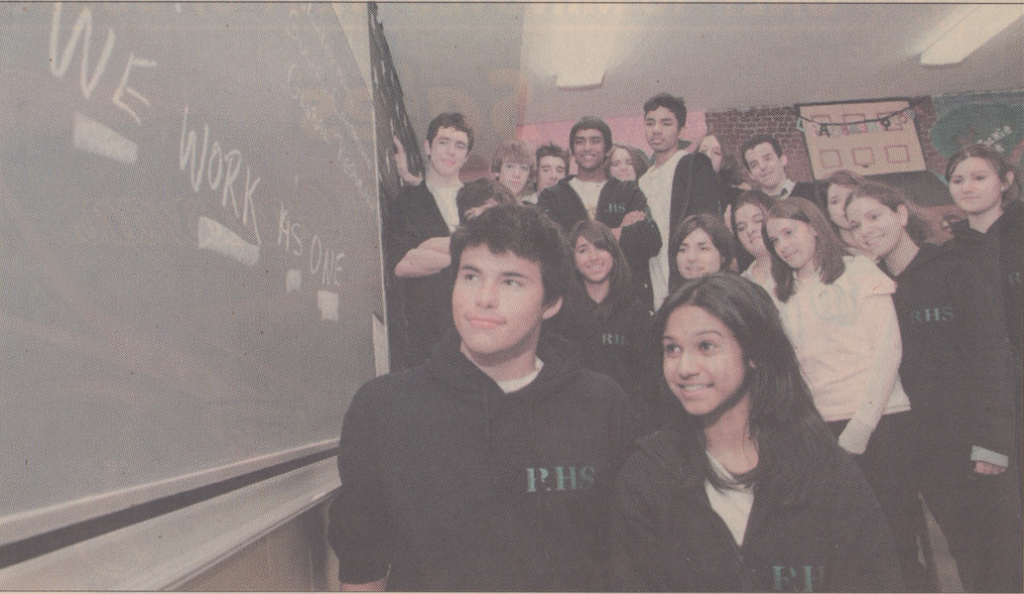 The students say the new teacher is perfectly nice but not as familiar with the course. "We won't have our community day without Mr. Eustace and our famine (day) would run a lot smoother if he was in the school," Samara Belitzky said.
Having felt that Pearson director-general Leo La France and Pearson Teachers' Union president Serge Laurendeau were trying to help them, the students showed up at a board meeting last week to invite the pair to their 30-hour fast this month to raise money for World Vision.
Chairperson Marcus Tabachnick thought the invitation applied to him as well, but a letter from the students told Tabachnick he was "unintentionally invited."
"Due to your refusal to contribute to not only Riverdale but also to World Vision in last year's 30-hour famine, our student union and teachers have made a collective decision to withdraw this unintentional invitation," the letter says.
Tabachnick said he ex-plained to the students last year that the board can't support individual schools' fundraising efforts.
"There are events like that at every school. It's hard to pick one and not give to everyone else."
But the students still seem to feel slighted. "(Tabachnick) wasn't as supportive as he should have been," Belitzky said.