Teacher made a world of difference

After 33 years at Pierrefonds Comprehensive High School, Chris Eustace is retiring
KAREN SEIDMAN THE GAZETTE
After he completed his Bachelor of Arts degree at Sir George Williams University 34 years ago, Chris Eustace saw an ad offering a Bachelor of Education for $110 at St. Joseph's Teachers' College.
Now that he is retiring after 33 years as an English teacher at Pierrefonds Comprehensive High School, it seems less like a whim and more like fate that Eustace answered the ad and decided to become a teacher.
The career he chose has marked his life in many ways. It's kept him young through his interaction with students, he's had the satisfaction of seeing students who struggled in school make a success of themselves and it has propelled him to attend school board meetings religiously and become an activist.
He finally decided to start weaning himself from the Lester B. Pearson School Board meetings last January in anticipation of his retirement.
"Students fight to get in his class," said Tom Colbeck, an English, history and French teacher at PCHS who has worked with Eustace for 31 years.
"He's gone to every school dance because he doesn't coach sports and feels he has to participate in extracurricular activities. He'll really be missed."
Eustace will miss school life, as well. In fact, he's hoping to teach a Quebec Civil Law course to Grade 11 students next year just so he doesn't get out of the classroom "cold turkey"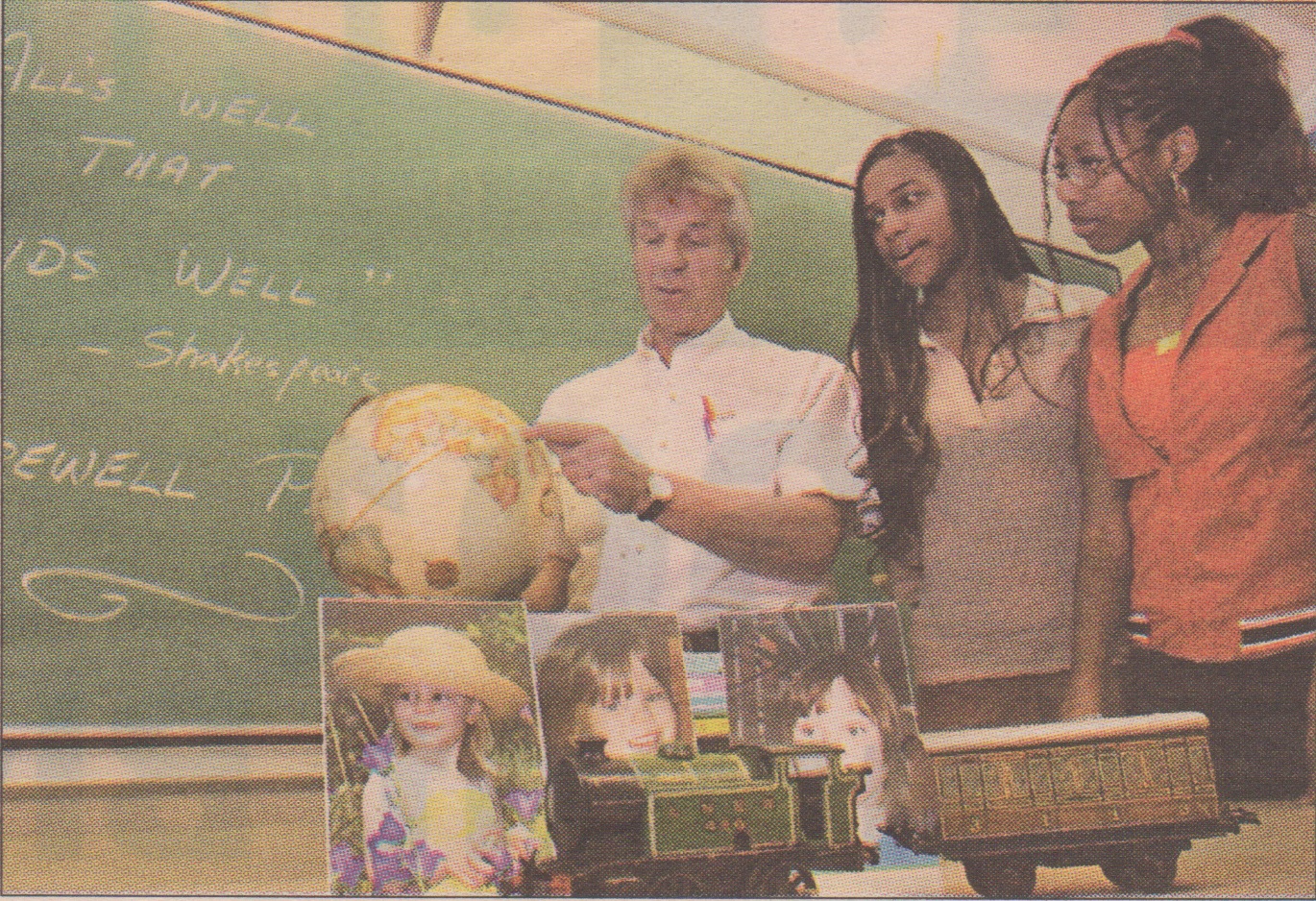 He's seen a lot of changes in 33 years – girls showing midriffs in school, filthy lyrics at school dances, kids whose lives are ruled by screens of various sizes.
"Screens have replaced books and that's not good," said Eustace.
"As a teacher, I do two-thirds of the amount of work I taught 10 to15 years ago. There just aren't that many students who like to read."
But, overall, he finds it just as much fun to teach now as he did 33 years ago. He likes hearing students' opinions and seeing the multi-ethnic, multi-faith classrooms function as well as they do.
He does, however, worry about the curriculum being easier than it used to be and kids being exposed to so much entertainment that sabotages parental values.
"Kids are very influenced by the media and there are a lot of bad role models out there," he said.
Eustace, a fixture at school board meetings for more than five years, has waged his battles over the years and believes he's taught his students that it pays to speak out when there are problems.
It was about four years ago when the school's air-conditioning system had broken down.
There are no windows in PCHS, and, as a result, Eustace finally helped organize a protest that had all the teachers take their classes outside. Eustace said it cost the board a few hundred thousand dollars, but they finally fixed the problem.
Then, two years ago, staff and students were noticing that the air in the school was very muggy and stale. While some school officials maintained the ventilation system had been cleaned, Eustace knew it hadn't and he rallied teachers and students to clamour for the cleaning, which was done last year for about $100,000.
"My loyalties always lie with the students and the school," said Eustace. "I showed the students that if you speak up you can make a difference."
Recently, when he attended a class reunion from 1979, he was instrumental in getting the alumni to donate $1,200 to redo the school's main foyer.
"I'm proud of what I've done and I'm leaving with no regrets," Eustace said.
But he is leaving with a plaque from a student, Chandecia Walker: "Mr. C. Eustace: For your outstanding personality, generosity and kindness. You are a wonderful and well-respected person and I truly appreciate all that you have done. Not only are you my teacher, you are my friend."
Not a bad way to go out.
kseidman@thegazette.canwest.com