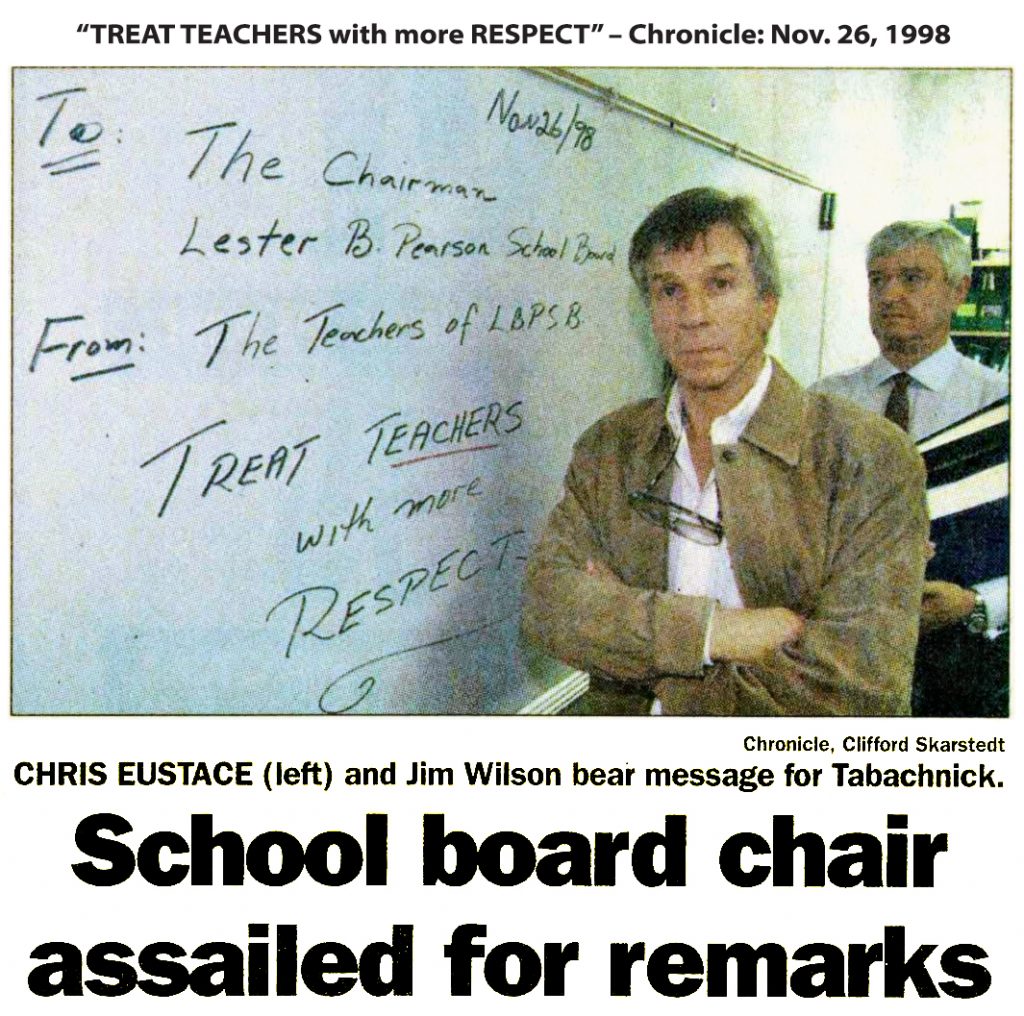 In the beginning :
Marcus Tabachnick was the first chairman of the Lester B. Pearson School Board and president of the Quebec English School Boards Association. For a while he was also president of the Canadian School Boards Association – holding three posts at the same time.
During a labour dispute between teachers and the government in1998, he decided to weigh in by saying : "Teachers are underappreciated but fairly paid."
A headline in the Chronicle newspaper screamed: "Teachers demand resignation of board chairman." The tone had been set for years to come.
In 2005 , teachers protested during labour contract talks. They were fighting for more help for special-needs students. They took to the streets. They stopped supervising voluntary extracurricular activities.
School board politician Tabachnick said he was "embarrassed" by the actions of the Pearson board teachers.
In 2018, Mr. Tabachnick wrote three letters to the Editors of the Sherbrooke Record (April 18), The Montreal Gazette (April 23) and the Quebec City Chronicle-Telegraph (April 25):
"Some of the English school boards have suffered through several years of political unrest, internal turmoil and disruptive squabbles with employees, the public and the media. There seems to be a lack of clear, coherent leadership."
"Our self-proclaimed" open and transparent boards seem more closed than ever. A recent example is the appointment of a Commissioner at one of the Boards.
In the past that appointment process was clearly transparent. All those vying for the position were known at 'meet the candidates debates' which were webcast and included, and encouraged questions from the public via live on-line blog… None of that occurred this time."
Businessman Mr. Tabachnick was talking about this case:
Note: Chairman Burke "promised to put the issue to LBPSB's governance and ethics committee…" The Suburban, December, 13, 2017. .