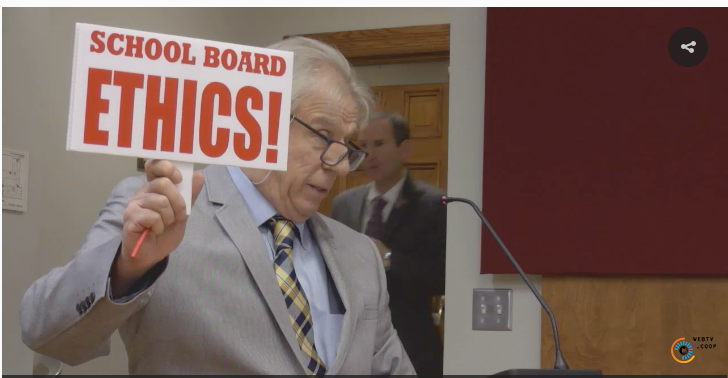 School board secrecy erodes public confidence.
Decision-making, practices and policies must hinge on an unambiguously clear code of ethics.
As chair of the LBPSB:
I will recognize that the community has entrusted me with the educational development of the children and youth of the community.
I realize the future welfare of the community and country depends in large measure on the quality of education provided in public schools.
I will encourage any initiatives and projects undertaken by citizens that are specifically designed toward the well-being of students.
I will remember not to withhold or conceal from my colleagues any information needed to make responsible decisions.
I will initiate the withdrawal of membership in the Quebec English School Boards Association (QESBA), saving $250,000 annually to go toward classrooms – not courtrooms.
I will promote Governing Boards as policy makers, school boards as service providers.
I will push for more Black history, Indigenous, Holocaust education, and the appreciation of minority
contributions.
I will ensure close scrutiny of spending, free speech during Question Periods, improving regular & special needs
programs, and applying emphasis on ethical operations.
I will communicate and conduct my relationships the staff, the community, other school boards and the media in a manner that focuses on facts – not rumours!
I promise to always be FAIR.
---
Public relations tip from the Alaska School Boards Association (aasb.org):
"Tell the truth: Never lie to a reporter – or to your staff, or to the public, even, if it hurts…"