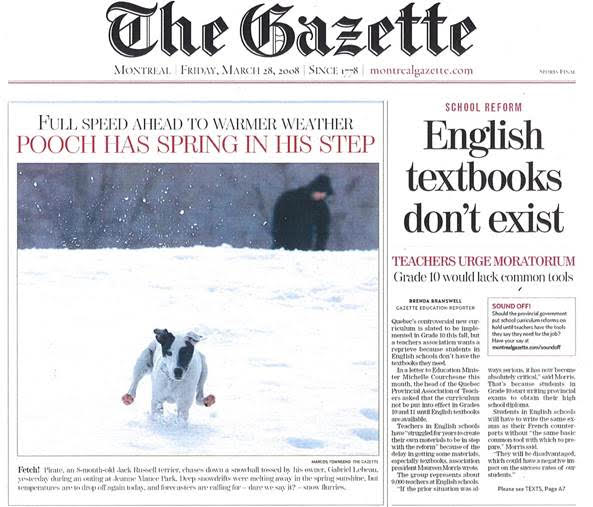 Even though teachers from PCHS reportedly warned the QESBA and the Liberal Anglo MNAs there was a problem developing concerning the curriculum, they chose to ignore us. (Gazette – May 1, 2003).
Hence, years later, The Gazette headline screamed: "English Textbooks don't exist." – March 28, 2008.
One of those Anglo MNAs was Russell Copeman who is now Executive Director of the QESBA ; the other is Geoffrey Kelley who is now head of APPELE-Quebec.
The QESBA is characterized by its extravagance, negligence and arrogance. It has never been of any pedagogical, cultural or economical value for any English school, classroom or student in Quebec.
APPELE-Quebec was formed in early 2019, right after the CAQ win in the provincial election of Oct 2018. It is an arm for QESBA
Both groups claim they are fighting for Anglo rights. In reality, they are fighting for their own interests, spending over $600, 000 in legal fees and hiring a lobbyist.
More details on the textbook fiasco , read further down.